Services We Offer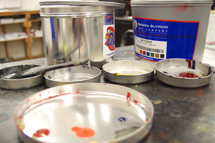 Full Color Printing
Any combination of the colors Cyan, Magenta, Yellow and Black (CMYK). Our presses are powerful enough to deliver enormous productivity, high print quality and the versatility to handle a wide range of printed products. Our production staff is especially trained to handle these presses, as well as other equipment for any and every kind of print job.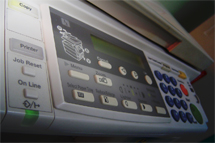 Digital Color Copies
Digital color and black & white printing as an alternative to offset printing. Digital printing is ideal for customers who are looking for short run quantities, as well as affordable prices and a quick turnaround time. We also give customers the option to see a hard copy or digital proof of their project before it gets printed for quality and satisfaction.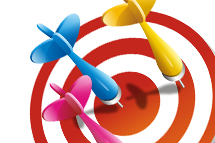 Variable Data Printing
Variable Data Printing's power is explosive, generating response rates 3-10 times higher than traditional direct mail. The secret behind the effectiveness of non-personalized Variable Data direct marketing is that the personalized pieces not only capture attention, but back it up with content relevant to each unique recipient.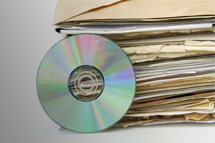 High Speed Copying / Document Scanning
When you need it quick and quality out-put counts, choose black and white or color copies. Our high-speed capabilites make short order of your high-volume copying needs. We'll copy, collate, bind and deliver whatevever you need, when you need it. For quantities large or small, black and white or color, we are your high-quality solution.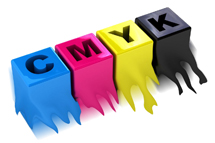 Creative Design
Our designer will create the design to get your message across. Whether your company is new, or you are looking to revise your current look, we can walk you through the entire process from start to finish. We are capable of working in both Mac and PC to meet your all your file needs.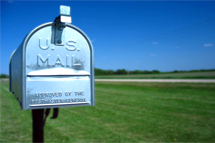 Mailing Services / Addressing
North Delaware Printing offers inhouse mailing services for a variety of direct mail projects. Our equipment can address mail from postcards to catalogs. In addition to the address and indicia, we can add other variable data tag lines. Address lists are processed for CASS certification and real-time USPS move/change data (NCOA).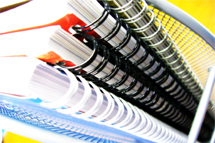 Full Service Bindery
North Delaware Printing features a fully equipped bindery department. We offer folding, binding, cutting, numbering, saddle stitching, and much more. Producing your entire project in-house helps us cut production time while maintaining superior quality.
More
Here is a list of some of the products we offer...
• Appointment Cards

• Brochures

• Booklets

• Business Cards

• Business Forms

• Business Reply Envelopes

• Carbonless Forms

• Checks

• Contracts

• Direct Mail

• Door Hangers

• Envelopes

• Event Programs

• Every Door Direct Mail

• Flyers

• Fundraising Material

• Index Tabs

• Instruction Manuals

• Invitations

• Labels

• Letterhead

• Mailing Labels

• Medical Forms

• Menus

• Newsletters

• Pocket Folders

• Postcard Marketing

• Pressure Sensitive Labels

• Product Literature

• Statement Stuffers

• Tickets

• And more...